Responding to the launch of the Department of Transport's 'it's everyone's journey' campaign and its Inclusive Transport Leaders Scheme today, Diane Lightfoot, CEO at Business Disability Forum, said:
"We welcome the announcements from the Department of Transport today as positive indicators that the Government remains committed to delivering on its Inclusive Transport Strategy.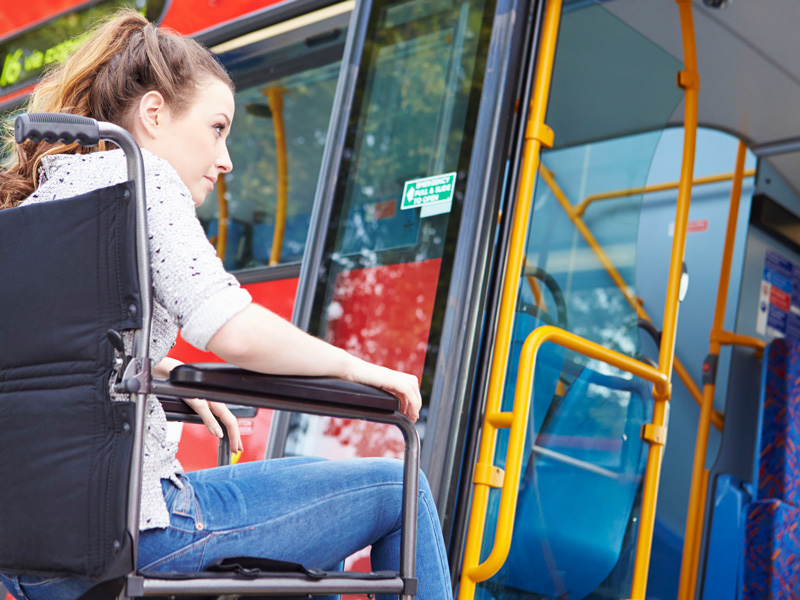 "Research conducted by Business Disability Forum, last year, found that inaccessible public transport is having a detrimental effect on the lives of disabled people and the economy.
"A third of the people we surveyed told us that difficulties using public transport had prevented them from getting to work. For a quarter of respondents, it was hard to get to the GP or hospital or to other places that helped them to manage their condition. Three out of 10 said that they had been refused entry onto public transport because of their disability.
"Business Disability Forum is due to meet with the Department of Transport, shortly, to discuss the Inclusive Transport Leaders Scheme. We will also be working with our transport Members to look at how they can use the scheme in the most effective ways for them. Many of our members, such as Gatwick Airport and Brighton and Hove Buses, have already developed their own award-winning schemes to make it easier for disabled passengers – particularly people with non-visible disabilities – to make staff aware of their needs.
"We are also calling on the Government to review recent changes to the transport support available to disabled people. Callers to our Advice Service have also told us that disabled employees are facing additional difficulties getting to work due to recent cuts to the transport related Access to Work support.
"The Government must make sure that the delivery of its Inclusive Transport Strategy is not hampered by contradictory policy."
Ends
For further information or to request an interview, email sarahb@businessdisabilityforum.org.uk or call 020 7403 3020
Notes to editors:
We are Business Disability Forum. We believe the 26 million people in the UK and over 1 billion people worldwide with disabilities and long-term conditions enhance the social and economic health of our societies. We exist to remove barriers in business structures and Government that prevent disabled people from thriving and contributing in this way.
Business Disability Forum works with over 300 employers and service providers, meaning we are uniquely equipped to transform the life chances of disabled people. We do this by bringing business leaders, disabled people, and Government together to understand what needs to change to contribute a balanced voice on how we can together advance the participation of disabled people as workers, users of services, and citizens in our society.
We think. We advise. We share.
Our community of businesses, thought leaders, and disabled people develop research which influences policy development.